AN 'important' step towards reopening a major road was taken this week when specialist testing work was carried out on an underpass severely damaged by arsonists - despite criminals' best efforts to hamper repairs.
In July, a section of the A635 Dearne Valley Parkway near Goldthorpe was closed after a car was deliberately set on fire in an underpass.
This criminal act resulted in significant structural damage to the underpass' roof - but further continued vandalism since this incident has hampered efforts to reopen the section of road which is well-used by commuters and HGVs.
The closure of the bypass was essential to ensure public safety, according to the council, due to the risk that the underpass could collapse with the weight of traffic due to the potential of damage which cannot be seen within the structure.
Comprehensive inspections and testing were needed to assess the structural integrity of the bridge.
Given the severity of its damage, the bridge required temporary structural supports to be installed before this testing could be carried out, the Chronicle can reveal.
Coun James Higginbottom, cabinet spokesperson for environment and highways, thanked motorists - who have faced lengthy diversions for almost two months - for their patience but blasted vandals for scuppering the reopening.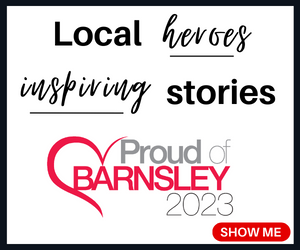 "Continued vandalism has held this up several times," he added.
"Our highways team secured both the Phoenix Park entrance and Lockwood Road entrance on multiple occasions with security fencing so the testing could be completed safely.
"However, the fence has been repeatedly attacked by vandals.
"Additional security measures were put in place each time to secure the site, including extra reinforcing and bracing, along with welding extra metal plates to the fencing.
"We've been working closely with our Safer Neighbourhood Team and South Yorkshire Police to increase patrols in this area to prevent even more delays.
"Thankfully, this week, the testing has been carried out and we will now await a report to outline the options for reopening the bypass safely.
"We understand the closure of the bypass is frustrating to all, however these delays are a result of criminal activity.
"We'd greatly appreciate your patience and understanding as we work towards repairing the underpass and reopening the bypass as soon as possible.
"The safety and wellbeing of road and underpass users are our utmost priority."
The council also confirmed commuters will be kept updated on the scheme's progress.
A statement added: "On August 14, the new fencing was vandalised again.
"The damage at the Phoenix Park end was significant and enabled people to gain entry to the underpass.
"We repaired the fencing on the week commencing August 21 to secure the site again.
"We understand that this closure may raise concerns among local residents and visitors.
"We thank you for your understanding and co-operation during this time - safety remains our top priority, and we're committed to resolving the situation as swiftly as possible.
"We'll continue to update our webpage as work progresses and regular updates will also be posted on our social media channels."