AN urgent reset in school uniform costs has been called for by an MP - after a study revealed average families are spending up to £600 a year on kids' clothing.
Research from The Children's Society claimed that parents spend on average £422 a year on secondary and £287 on primary uniforms, with branded items costing more.
They polled 2,000 parents across the UK in May about their annual uniform costs, claiming that parents of secondary school children faced the highest expenses for various clothing items.
With thousands of Barnsley kids returning to their schools last week, Wentworth and Dearne MP John Healey spoke out to call for a reset on high prices.
"It's wrong that parents are having to shell out hundreds of pounds to kit out their kids for the new school term as the cost-of-living crisis continues to hit household budgets," he added.
"The cost of school uniform has risen by 30 per cent in the last three years, with parents now spending an average of £422 a year on secondary school uniforms and £287 on primary uniforms with costs driven up by branded items.
"That's why Labour will limit the number of branded items families must buy saving them money on spiralling uniform costs."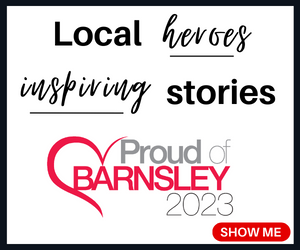 Average costs include £75 for coats, £62 for shows, PE kits for £63, blazers for £46 and jumpers, ties and shirts amounting to £40.
The Education (Guidance about Costs of School Uniforms) Act 2021, introduced by Labour MP Mike Amesbury, forced schools to review their uniform policies to see how they can be made more cost-effective by keeping branded items "to a minimum".
Schools were expected to review policies to ensure they were compliant with the guidance by September last year.
Nearly half of parents surveyed by The Children's Society reported, however, that policies had not been updated.
Weekly spending on goods and services - such as food, transport and fuel bills - have also climbed from £529 in 2021/22 to £611 today - or £356 more a month.
"We've had a decade of low growth, low pay and high taxes," John said.
"Families across the borough are paying the price of the Conservative cost-of-living crisis through higher household bills and prices at the shops, too.
"If Labour were in power today, we would introduce a proper windfall tax on the huge profits the oil and gas giants are making to help families with the cost of living.
"Our plan to build a strong economy will boost growth, increase wages and bring down bills so working people are better off."