Andy Townend will be pushed on to a British title shot after he devastatingly saw off the challenge of Barnsley-born rival Craig Poxton in one round.
Shafton's Townend, 26, made a scintillating second defence of his English super-featherweight crown against Grimethorpe-raised Poxton, 27, at the Sheffield Arena last Saturday night. Poxton, who now lives in Lowestoft, didn't get to hear the bell with 'KO Kid' Townend flooring him three times on the way to victory. It scored him his sixteenth win from 19 professional fights, made it nine wins in a row and was his eleventh stoppage.
Townend's handler Stefy Bull says he has done enough to warrant a British title challenge. Bull said: "Andy has been knocking good kids out consistently for a while now. He doesn't just knock them out, he puts them to sleep. The list is going on and on. His three English title fights have come against winning fighters who've not been stopped and he's blown them away.
"Andy is more than capable and ready to move up now. He deserves a mandatory position for the British title. I'm going to push for that. Andy is the nicest kid you'll ever meet. He just wants to fight but he's a beast, a freak. His power is sensational. When he throws big punches people say 'wow'. He is the real deal. He's ready for big fights."
Townend decked Poxton first with an enormous uppercut which slid under Poxton's guard and caught him square on the chin. Poxton, who had never been stopped before, bravely rose to his feet but Townend, who could easily be called the 'Great White Shark' in tribute to his cold-blooded killer instinct, waded in and put him down twice more before referee Michael Alexander called a halt at 2-48. Townend, who was boxing for the second time live in front of Sky Sports cameras, said: "I was a lot calmer than I was the last time on television.
"I've learned from that. I don't even remember throwing the uppercut. He showed true Yorkshire grit to get back up from it. He was a tough, strong lad. I think it's time to vacate the English title now and move on up."
Poxton praised Townend for being the first man to stop him but he feels he can still become a champion himself. He said: "I knew Andy could punch but I thought I was settling into the fight. Fair play to him, I have never taken a shot like that before. I'm a fighter and I would have been still trying to get up now if I could. I'll be back in the gym this week and getting back on the horse.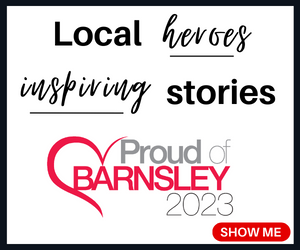 "It was a big knock but I'll be back and probably at featherweight. "I'd love to box at the Metrodome later this year and I'll be pushing for that with my manager."