A JUDGE likened Barnsley social services to the Nazi Party's SS after a young girl who had expressed suicidal thoughts was subjected to a naked medical examination without her father's consent.
Officers wrongly thought the girl, who was six at the time, was at risk of abuse from her own family, Judge Robert Moore was told at Sheffield Crown Court last Friday.
He condemned the behaviour of officers in a case involving the girl's father, who cannot be named for legal reasons.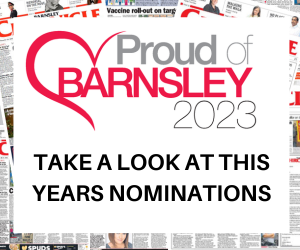 He was appearing at the court to appeal a conviction following a trial in March which found him guilty of harassing a Barnsley school's headteacher.
The 50-year-old, of Worsbrough, blamed the school - which also cannot be identified due to reporting restrictions - for failing to tell him about his daughter's suicidal comment for weeks.
The youngster's mother had committed suicide just ten weeks after giving birth due to postnatal depression, and she expressed a desire to 'be with her mummy' to nursery teachers.
It was this, the father said, that triggered his frequent complaints, visits and circulation of derogatory leaflets to other parents - items which amounted to harassment, according to Judge Moore who upheld the previous conviction and dismissed his appeal last Friday.
However, he blasted social services for their handling of the case. They became involved after an unrelated allegation - which police said was unfounded - was levelled against his father. That led to social services investigating the youngster's welfare and temporarily stopped her from seeing with her grandfather, contact which has now resumed.
"Social services were like the SS of Nazi Germany," Judge Moore said. "They're literally the SS in their name and their manner of working is somewhat draconian.
"But the facts are clear. I have sympathy for the appellant as I did at the beginning of this case, but what came afterwards was the harassment of a headteacher when really the school were only following their orders.
"Had the headteacher have argued against social service officers' intervention, they would have found themselves before a disciplinary hearing."
The father's complaints about staff members' conduct were investigated by the school's trust, although no breaches of policy were found to have taken place - something he said was a 'cover-up' in order to gather information about his family.
Speaking after the hearing, he told the Chronicle: "Despite previous investigations finding no evidence of any risk of sexual abuse, I was forced to allow Barnsley social services to take my daughter out of school and transport her to Barnsley Hospital where, without my consent, she was stripped naked and examined from head to foot.
"Every inch of her was scrutinised and she had to assume awkward, uncomfortable positions for prolonged amounts of time so she could be swabbed and photographed.
"The only abuse has been by Barnsley social services. My daughter told teachers she wanted to kill herself to see her mummy. What else was I meant to do other than try to get answers?
"I was not made aware of her comment, which was disregarded as a flippant remark, for 20-odd days. We're talking about a little girl here, my little girl, who I thought could have been wrongly taken away from me."
The court was told the girl was put into group play sessions for vulnerable children, which her father agreed to, although these often became one-on-one sessions involving staff and the youngster.
"All I ever wanted to do was to get information I ought to have been given and have people in place to look after her," he added. "I was sent to dark places because of what they put us through.
"I did not consent to one-on-one sessions and was not made aware of it. There should have been no interventions whatsoever without my consent."
At his original trial, the father was given a 12-month community order, which included 250 hours of unpaid work, and also ordered to pay £620 court costs and an £85 victim surcharge at Barnsley Magistrates' Court.
That sentence was upheld at crown court, but he was also ordered to pay costs of £2,480 as a result of the three-day appeal.
Rachel Dickinson, executive director of children's services at the council, said: "We are committed to protecting Barnsley's children and young people. We work closely with partner agencies in identifying children at risk of harm and work to reduce and prevent any safeguarding concerns or issues.
"While we are unable to comment on individual child care cases, any concerns raised with Barnsley Council are properly investigated in accordance with safeguarding procedures."