AMBITIOUS plans to reopen a forgotten Barnsley railway line and provide a new rail link to Wakefield and Leeds could go ahead if funding is secured, the Chronicle can reveal.
Royston - which had its own four-platform station from 1841 until its closure in 1968 - still has an operational line but it is only used for freight trains to deliver sand to the Ardagh Glass factory in nearby Monk Bretton.
At the moment the only station serving the north of Barnsley is Darton, despite research being carried out several years ago by ex-councillor Malcolm Clements showing 3,500 people from the town commute into West Yorkshire, mainly to Leeds.
Now Dan Jarvis, MP for Barnsley Central and Mayor of the Sheffield City Region, is working alongside Coun Caroline Makinson, who represents the Royston ward, to secure funding for its reopening as part of the Department for Transport's 'Restore Your Railway Fund'.
Dan said: "We are pushing for the reopening of the Barnsley to Wakefield branch line to run via Royston, which was closed as a result of the 1963 Beeching Report.
"The reopening of the line would improve local rail connectivity and bring considerable economic and social benefit to the borough of Barnsley in general and to Royston in particular.
"I will be working with the Department for Transport (DfT) and the Sheffield City Region's transport team to finesse this bid ahead of the second tranche of funding applications next month."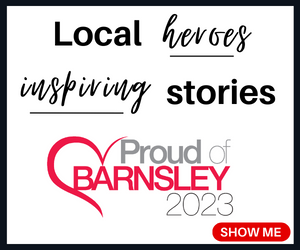 There is hope passenger trains could return and the village's remaining rail infrastructure is seen as a 'major bonus' going forward which would considerably cut costs for the project.
Coun Makinson added: "This line being reopened would make a huge difference to the villages of Royston and Carlton, enabling commuters to travel much more quickly to Wakefield and on to Leeds for work, study or leisure.
"I'll be working closely with Dan and the Royston Ward Alliance to support the reopening of this line."
Royston - which has been allocated as a key area for new housing in Barnsley Council's local plan for the next 15 years - is being touted as the perfect location to benefit from the funding because of its close links to West Yorkshire.
Dan said: "We've already applied for £200m of funding but the process requires us as a region to have a plan in place. The important bit is that it has support.
"That gives me the leverage I need to go to the government and negotiate what is required. There will be work to do and nothing happens overnight but now we all know what we want to achieve.
"From my point of view I want to move this forward as quickly as possible.
"The important thing is that we get on and secure investment."
A DfT spokesman added: "Investing in transport links is essential to levelling up access to opportunities across the country, ensuring our communities are better connected, local economies flourish and more than half a century of isolation is undone.
"Published in 1963, the Beeching Report was followed by the closure of almost 2,500 stations and around 5,000 miles of track. While most of the closures took place in the 1960s, some continued well into the 1970s.
"Many communities still remain isolated from the rail network following the closure of their local railway line or station more than five decades ago.
"The Department for Transport has launched a £500m Restoring Your Railway Fund as a result.
"We are inviting MPs, local councils and community groups to propose how they could use funding to reinstate axed local services and restore stations."