RESIDENTS were left 'shaken' after 50 homes were evacuated last Friday following the discovery of 'suspicious chemicals' in Grimethorpe.
Police carried out a warrant to search a property on Coronation Avenue where 'suspicious' items were found and the Army's explosive ordnance disposal team were called.
A 40-year old man, who was arrested, has been released under investigation.
A resident from Coronation Avenue, who did not wish to be named, said: "I've been working from home so I was sat in my kitchen with my family.
"Initially I didn't know anything about it until I went outside in my front garden to see cordons and police vans.
"It took quite a while for the police to give us any information, so everyone on the street began to panic. Especially when a bomb disposal van arrived.
"Police then told me that there were unstable chemicals found and that I needed to evacuate my property.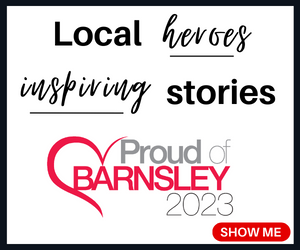 "It was incredibly scary and quite surreal. I had to tell my husband to not come home from work, and was asked if I had anywhere safe to go.
"My first thought turned to my family and to make sure they were safe. At first I thought it was drugs-related, but then we were worried it might be something much more serious.
"I took my family and we went to my mum's house where we sat in the back garden.
"We were told to check South Yorkshire Police's social media to find out if we were able to go home, it was so nerve-wracking.
"I was not told I could return home until four hours later when they finally posted the announcement online at 11pm that night.
"Then the next day, police and the bomb vans remained on our street. It was reassuring to see them as everyone was still shaken.
"Now that we're all back in our homes, I think we're all still on edge. You never know when things like this will happen. It can happen on your doorstep."
A spokesman from South Yorkshire Police confirmed a 100-metre cordon was in place and 50 homes were evacuated as a precautionary measure.
"Barnsley Council arranged an evacuation centre for those affected and social distancing was facilitate," they added.
"Residents who were evacuated from the 50 homes close to the property in question were able to return home.
"The 40-year old man who was arrested in connection with an incident in the Grimethorpe area has now been released under investigation.
"Police recovered a number of suspicious chemicals during a warrant executed at a property on Coronation Avenue.
"The Army's explosive ordnance disposal unit were called to assist with the operation."