A FATHER from Shafton has raised more than £3,000 by walking 82 miles in three days, and sleeping rough on the way, for a cause close to his heart.
Luke Haworth, of Chapel Close, walked the distance around the boundary of Barnsley with his friends to help raise money for Mapplewell youngster Louie George Wood.
Louie was born prematurely at 28 weeks and has quadriplegic spastic cerebral palsy, periventricular leukomalacia (a brain injury where cysts form on the brain) and global development delay.
Luke, 31, told the Chronicle: "My wife is old friends with Louie's mum Jodie from school so we have links with the family.
"When I heard about the family's story I knew I had to step up and do something to help them out.
"I'm a family man myself so I know how important this cause is and every donation will be going to a local family in need."
The group completed the challenge in three days by sleeping rough at different pit stops across the boundary.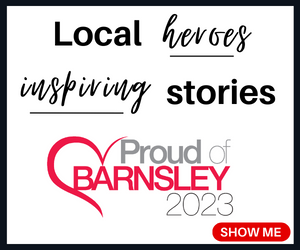 "We slept rough to really push ourselves. It was tough but we held each other up and kept each other pushing on.
"We took a few wrong turns along the way but we pulled each other through it.
"The benefits of doing it as a group is that we can have a laugh and try to keep our minds off of how tired we are.
"You don't really think about it, you just keeping thinking about the people who've backed you and why you're doing it.
"I can't thank people enough for their donations and for getting behind us.
"The fact we raised more than £3,000 before we even set off was absolutely fantastic.
"If we can help Louie and Jodie in even a small way, it'll all be worth it."