A FUNDRAISING duo from Barnsley have raised over £1,000 for the NHS following their parachute dive last weekend.
Lyndsay McDermott, 33, of Beacon Court in Monk Bretton, and Katherine Shepherd, 30, of Darley Cross in Worsbrough, took to the skies to raise money for different aspects of Sheffield Hospital.
Lyndsay, who suffers from endometriosis, chose to fundraise for the Jessop Wing due to the care they gave her during her IVF treatment.
She told the Chronicle: "I have chosen to donate the money raised to the Jessop Wing as I suffer from endometriosis and I have received excellent care over the years.
"I also had my IVF treatment there and without the excellent work they carry out I wouldn't be a mummy to my gorgeous boy Austin James."
Katherine added: "I've chosen to donate the money raise to the children's hospital as throughout the years they have provided excellent care for my daughter, as well as providing me with support whilst she has been in their care."
Lyndsay raised a total of £647, while Katherine raised £563 – bringing the pair's total to £1,200.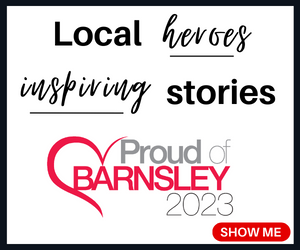 "The support has been great through family and friends, and also those in the community," Lyndsay added.
"We have done several raffles with donations coming from companies in the area offering prizes to help with our fundraising.
"The day was quite long because of the weather, we had to be there at 9am but the low clouds caused problems so we didn't get to jump until 4pm.
"The experience was amazing and it's great that I can give back to the Jessop Wing."
To donate to their fundraising efforts, click here.