THE secretary of Barnsley chess club hopes the popularity of a new TV show will boost their dwindling numbers.
The club's members have been forced to take their games online during the outbreak after previously meeting at Locke Park WMC for nearly 40 years for matches and tournaments.
In this unprecedented year, the club haven't met each other in person since March and have instead joined in online league tournaments to continue to play the game they love.
The club, which had up to 25 members at the start of the year, has seen numbers plummet during the coronavirus pandemic as members were no longer able to play face-to-face.
Neil Todd, the secretary of the club, is uncertain about their future with a lack of younger players joining in.
He told the Chronicle: "It's been a turbulent time for the club. Many of our members are older and have been playing for years.
"Since the start of the pandemic, our numbers have noticeably decreased. Since taking our games online, we have six frequent members.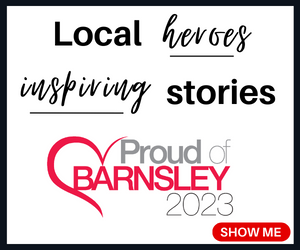 "I think a vast majority of our players don't like the idea of playing online in fear of cheating.
"A lot of chess players are a traditionalist bunch who feel like the game should be played face-to-face with another player but unfortunately this isn't possible at the moment."
Across the world, Netflix revealed that a record-breaking 62 million households watched the drama 'The Queen's Gambit', starring Anya Taylor-Joy and Bill Camp, in the first 28 days of its release.
The show is centred around the game of chess and its competitive nature.
Since its premiere, the club has seen three new members join and hopes the show will motivate younger people to pick up the game.
"The Queen's Gambit was brilliant. I'm glad that it's been doing so well," Neil said.
"We would love if the show could inspire budding chess players to get involved, hone their skill and join us for some games.
"The average age at the club continues to grow but we would love for some new young people to join us and keep the club moving.
"Recently, we've had three new members join us which has been great. We'd love to see this continue.
"Now is a perfect time to get involved as we're starting another online tournament on December 1 and will be fortnightly."
Neil believes this month has been beneficial for rookie chess players who may have been inspired by the popular show.
He added: "We wish we could be back at Locke Park WMC playing in person together again but this isn't possible for the foreseeable future.
"Now is a great time for chess. It's been discussed more than ever and we hope to see more people pick up the game.
"Although it's not a good time for chess traditionalists, we are in a unique position where we have to do what we must to stay afloat.
"If you'd like to give chess a go, please do get in touch. We'd love to hear from you."