A KEY gateway into Barnsley town centre's £200m Glass Works development will be benefit from its own mini regeneration thanks to a multi-million pound grant announced this week.
Barnsley Council's ruling cabinet members met earlier this year to approve a £1.968m grant from Historic England towards improvements on Eldon Street, triggering the release of £2m in matchfunding from the council.
However, another £15.6m has also been secured through the government's Future High Streets Fund following a bid spearheaded by Barnsley Central MP Dan Jarvis and council leader Sir Steve Houghton.
The cash will pave the way for Eldon Street's new look next year, with shop frontages all in line for a spruce-up, while money is also set to trickle down to other high streets across the borough.
Dan said: "This fund totals £15.6m for Barnsley and will help support our high streets, back our local businesses and restore much-needed consumer confidence in the aftermath of the pandemic.
"History shows us that Conservative governments don't hand over funding on this scale to towns like Barnsley without a fight - and Steve and I have fought incredibly hard to secure this much-needed investment.
"While it is a useful start, it's ultimately a drop in the ocean when it comes to the government delivering on their manifesto pledge to level up towns like Barnsley.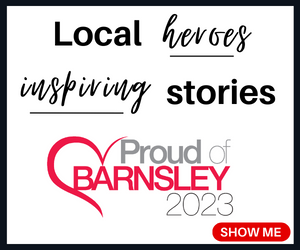 "The brutal reality is that - time and again - their actions this year have served to level us down.
"I again call on the government to give local leaders the powers and resources we need to drive the economic recovery from our local communities, rather than sticking with the failed approach of over-centralisation."
Eldon Street - earmarked for improvement as a knock-on effect of the neighbouring Glass Works - is often the first visitors see of the town centre as it is where the transport interchange is located.
Sir Steve told the Chronicle: "It's a great funding scheme and to have secured this amount of money will enable us to make some real improvements on Eldon Street.
"It's an important route as the street cuts through the town centre on the way to The Glass Works.
"Eldon Street is a key gateway into the town centre and The Glass Works, and the funding means it will be given a much-needed facelift, bringing our past and future together and helping to create a welcoming environment for visitors, shoppers and workers.
"We're hopeful that once it's improved, the remaining cash will go towards helping other high streets in our village centres."