A FLOURISHING business which employs more than 100 people at its Grimethorpe base is set to take over a sprawling warehouse due to its growth.
Care home supplier Countrywide Healthcare, currently based on Springvale Road, exchanged contracts and will move to the nearby former Sash UK site on Ferrymoor Way.
Alongside supplying care homes with housekeeping, incontinence, medical and catering consumables, Countrywide also assists homes with specialist interior design services.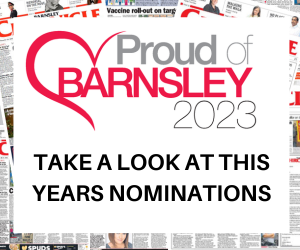 Sash - which was started by local joiners Ron Bean and Terry Morrell in 1965 - was sold to new owners in 2016 but entered administration last June.
The warehouse has stood empty ever since but Alastair Kitching, Countrywide Healthcare's executive chairman, applied to Barnsley Council's planning board for permission to change the building's use from industrial to storage and distribution.
"Barnsley Council's planning department and Shaun Higginbottom, from Enterprising Barnsley, have been extremely helpful and supportive throughout," he told the Chronicle.
"We are hopeful we can secure the permission needed by next week - we're keen to carry out what's needed in order to make the short move as soon as we can.
"The pandemic's been tough on businesses but we've been incredibly fortunate as the sector we supply has required constant supplies, so we've been taking on more staff to help cope with the demand.
"Barnsley's a great place and whereas many expanding businesses move to bigger cities, we want to stay in Grimethorpe as we know its history, its people and just how important jobs are to the area."