A MAN whose lifelong struggles with mental health went unknown, even to him, has started a new group for men to open up to each other while walking.
Sammy Williams' 'Walking Man's Club' - a play on Working Men's Club - has been established with one main aim, to use walking as a way of letting men talk about the things they otherwise struggle to let go of.
Sammy, 35, suffers with post-traumatic stress disorder (PTSD) after experiencing sexual abuse as a youngster.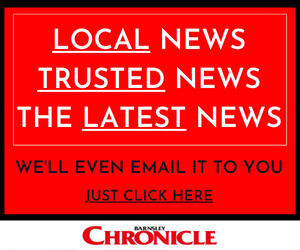 But, as the mantra goes, it's OK to not be OK - and Sammy has found talking about his experiences to be the most effective way of coming to terms with the episode and its effect on his life.
"It happened when I was seven years old, but I realised I had PTSD when I was 33," said Sammy, of Royd Avenue, Millhouse Green.
"I suffered with things I later found to be anxiety and depression in my 20s, and navigating all that without actually knowing what it is.
"When it happened, it traumatised me massively - but as I've found people do, I pushed it far back.
"The scary thing is that it is so common.
"Especially when it happens to males, it emasculates you - it's a pride thing and it makes you feel vulnerable, weak and ashamed.
"I suppose I would be classed as an adult survivor of child sexual abuse, but I'm not saying that defines my identity.
"These things become amplified unless you speak about them and then all that stuff can get released from your body.
"I'm in a place where I'm comfortable with it enough to speak about it now.
"Each time you do, it gets easier.
"And that makes me think that I might be able to help people, and give them the chance to open up about similar things."
The group is open to anyone, and the men meet on the first Sunday of every month at Langsett Reservoir.
As a support group, walks are open to 15 people - increasing to 30 people on May 17.
"Sometimes we don't have serious conversations, we just have a laugh.
"There are no questions asked - it all happens organically.
"It's not like a counselling session where all eyes are on you.
"I've read a few journals about the benefits of walking in enhancing the process of speaking.
"While you're concentrating on walking, it makes the words come out better.
"I know a lot of people have said they'd like to get out on walks, but don't fancy going on their own.
"I'm just doing my bit and offering people that listening ear."
Search 'The Walking Man's Club' on Facebook to find out more.