MEMBERS of Barnsley's Stand Up To Racism branch took to the streets last weekend.
The secretary of the group, Fran Postlethwaite, attended a small gathering outside Barnsley Town Hall on Friday night alongside campaigners George Arthur and Ronnie Steele.
On Anti-Racism Day there are often large protests and speeches in the capital, but due to restrictions this was unable to happen. However, this didn't stop people standing up against racism across South Yorkshire.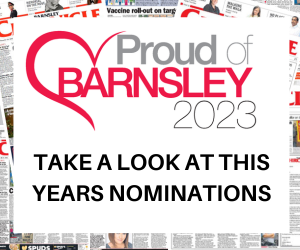 Fran told the Chronicle: "At this time it's so important to stand up and say no to racism when it's easy for people to be scapegoated.
"In Barnsley just three of us went down to the town hall on Friday night because it's to show that Barnsley is marching against racism.
"On Saturday we attended the march in Sheffield where all of South Yorkshire came together.
"It's good that despite lockdown we can still show that we are protesting - politics doesn't end in the pandemic, in fact it's sharper than ever."