Barnsley are attempting to tie their star players down to longer deals to ensure their promotion-chasing squad remains together no matter what happens this season.
The Reds are sixth in the table, five points clear of the teams outside the top six, with five games remaining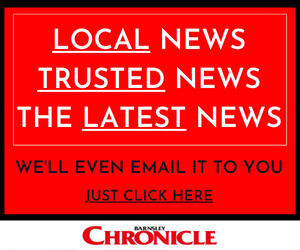 Captain Alex Mowatt's contract expires at the end of the season in which he has, so far, scored eight goals and registered seven assists from central midfield.
Chief executive Dane Murphy told the Chronicle: "We're continuing to follow the same path. We want Alex to stay, we have put forward multiple offers to him but he wants to wait. We're in communication and we want him here. We'll see what comes of it."
Barnsley are also in negotiations with some of their other star players as they look to secure their futures and make it more difficult for other clubs to poach them in the future. The likes of Mads Andersen, Michal Helik and Callum Styles are thought to have attracted attention from other clubs during this season.
"We have a couple that are progressing well. I don't want to name them and maybe distract them from what is happening on the pitch. We were able to take a stride this season because we protected our core players. We will have to do that probably more ardently this summer, because of how well we have done and the attention some of our players have attracted. But it's up to the club and myself to put the best plan in place to keep the group together."
Murphy has previously said the Reds are planning their summer recruitment for whether they are in the Premier League or Championship.
He said: "We wouldn't be Barnsley if we hadn't done a lot of the work for the summer already.
"We have different plans for where we might be next season and we're recruiting down each avenue."
Barnsley have been linked with a move for Swindon Town's midfielder Jack Payne. The 26-year-old used to play for Oxford United with Mowatt then the pair shared a flat when Payne was at Huddersfield Town.
Murphy said: "Not to be disrespectful at all to Jack Payne, but I had no idea who he was before those reports came out. That is no disrespect to him, there are so many players. We have not had any communication with him or his representatives. There are no links towards anything that is in those reports."