AN 'unusable' road to a Penistone recycling site could soon be repaired after a three-year campaign by local councillors.
Penistone West's Couns Hannah Kitching and David Greenhough have campaigned for repairs to be done on the road leading to Springvale's recycling centre since 2018.
The road is unadopted and is owned by someone outside of the borough.
However, after more than three years - and in the wake of a hard winter - Coun Kitching said repairs need to be done immediately before damage is caused to cars.
"I know from speaking to residents that people have avoided using Springvale recycling centre because of the state of the road," said Coun Kitching.
"It's appalling really that it has been allowed to go on for so long.
"As Barnsley Council do not have responsible for the road, it seems to have been forgotten about.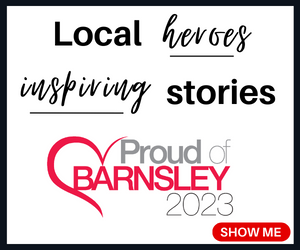 "We have managed to track down who owns the road.
"At this point it's more potholes than road - I am optimistic that something can be done about this and hopefully residents will be able to use the recycling site again without fear of damaging their cars."
Barnsley Council agreed to make repairs to the road on behalf of the owner, which Coun Kitching hopes will increase the site's usage.
A spokesperson for Barnsley Council said: "We'll carry out improvement works to the access road at Springvale recycling centre at the earliest opportunity.
"We'll need to close this road for a short period of time, so we're working with the recycling centre operatives and local businesses to minimise disruption."