ADULT learners will be hit by a charity's near-£2m drop in funding from the South Yorkshire Mayoral Combined Authority - leading to dozens of job losses.
As part of its devolution deal, the authority has been given £36m to spend on adult education in Barnsley, Rotherham, Doncaster and Sheffield - recently tendering for providers to bid against a set of criteria.
Previously funded, WEA has had its bid for a contract rejected and as a result groups such as Local Mencap Barnsley - which works in tandem with the charity - are likely to be left in the lurch. WEA said it stands to lose £1.7m and more than 100 jobs from the decision and that 'time is running short' ahead of new courses and qualifications starting next month.
The charity said it has allocated more than £300,000 per year over the last three years to Barnsley, and has spent £19,000 with venues.
Jayne Armstrong, manager of Local Mencap Barnsley, said the decision would leave a 'massive hole' in the routines of learners - many of whom live with learning and physical disabilities.
"Over a number of years Local Mencap Barnsley and WEA have grown a fantastic working relationship," added Jayne.
"The education funding which WEA have received in the past has allowed them to put on a large range of courses at our club in Compass House for our growing membership of over 100 members who have learning disabilities.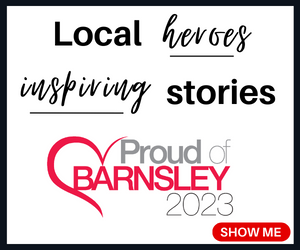 "To learn that this valuable funding is now not being granted to WEA for them to continue their amazing work with our members is extremely disappointing and at such a time when the Covid pandemic has already taken so much away from them and they are all looking forward to a return to normality. We and our members are extremely disappointed that yet more funding is being stripped away from learning disabilities, underprivileged and disadvantaged people who need the funding for education most."
WEA chief executive Simon Parkinson said he'd tried to plead with Barnsley Central MP and South Yorkshire Mayor Dan Jarvis for a year, having stressed the issues devolution would cause. But a spokesperson for the Mayor said he would not get involved as tendering is a legal process the authority has to go through.
The SYMCA spokesperson added the procurement process had been competitive, 'fully open and transparent' and refuted WEA's claims it had 'defunded' the charity.
But Simon said he believed it to be 'an arbitrary decision not to treat WEA as a local grant-funded organisation' while bringing in 'out-of-town private providers with untested track records'.
He said the charity stood by the use of the term 'defund', adding: "We want to be part of the solution and call on SYMCA again to full engage in a consultation exercise directly with us, as they are duty bound to do as part of their devolution deal."