A TATTOO artist who started offering nipple tattoos to help women who have undergone mastectomies has fallen foul of social media companies who have deleted examples of her work online.
Rebecca Rose, from Mapplewell, owns tattoo parlour Ink Junkies and The Loft, a permanent make-up (PMU) and body sculpting studio on Racecommon Road which she opened just before the pandemic.
The 39-year-old also works part time as a veterinary nurse and after both her mum and her boss, Laura Pike, suffered with breast cancer she realised she could offer her tattooing skills in Barnsley, where the procedure has been unavailable on the NHS since 2019 and requires referral to Sheffield.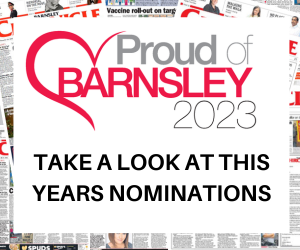 "When I first started tattooing, I didn't even realise this was an option," she said.
"It was when I started doing PMU that I realised I could do things like areola tattooing and scar corrections.
"I think this is the direction I want to go in as it makes so much more of a difference to people than just usual tattoos.
"I wish social media would allow these kinds of posts showing the tattoos, it's not even like it's a proper nipple being shared, it's only a tattoo on scar tissue."
Barnsley Hospital used to have a service set up for post-mastectomy areola tattooing but this has since become unavailable, and the ink used by the NHS - Rebecca claims - is not as long-lasting as it could be.
Rebecca's boss Laura - who had her areolas tattood by Rebecca earlier this month - had the procedure done on the NHS in 2017 and was told the ink wasn't permanent and would need top ups every two years, which is why she chose to go private, she says.
"The previous ones didn't look as realistic as the permanent ones Becca has done for me," said Laura.
"I never went back for NHS top ups as I wanted to research getting permanent ones privately due to the better quality finish.
"Don't get me wrong, the NHS ones did make a difference to me at the time, but I wanted a longer term option.
"It was really important to me to get these ones done, I actually went through a tough patch in recovery where my breasts just felt like foreign blobs and like they didn't belong to me.
"Having the areola tattoos made them feel like mine again and gave me a lot of confidence back."
Laura, now 38, was 33 at the time of her mastectomy surgery which she opted to have due to carrying the BRCA1 gene - which meant she had 85 per cent chance of getting breast cancer in her life time,
She said didn't want to be tied down to the two-yearly tattoo top-up appointments.
"For me, the mastectomy wasn't a hard decision, but it was a gruelling time.
"I lost my mum to breast cancer when I was seven, and she was just 39, so I wanted to get the procedure done sooner rather than later while I still had control over the situation.
"I feel complete now and like I can finally move on with my life.
"I think it's really important to get that message out there that services like Rebecca's exist and that means social media needs to get on board with allowing photos of areola tattoos to be posted."
Sidebar...
AREOLA tattooing has been unavailable at Barnsley Hospital for the last two years as a result of Covid-19 causing staffing and training issues - a hospital spokesperson has said.
"Post-mastectomy areola tattooing is a specialist procedure used for patients who have had to have their areola removed during certain types of breast surgery for breast cancer," they said.
"Although this is a permanent tattoo, it fades over time and needs colour top-ups periodically.
"'The Well', our complementary therapy and cancer information centre in town, had our own part-time therapist who we had sent to be independently trained up for this tattooing procedure work.
"However, she left the department in 2019 and following the Covid-19 restrictions since then it has not been possible for our own therapist team to complete this level of expert training, or to maintain the necessary competency levels.
"As it stands, therefore, cancer services at Barnsley do not currently provide this service.
"However, there is not a strong demand for the service at the moment, particularly given we have not done very much reconstructive work during the pandemic due to infection control restrictions."