OVERWORKED doctors in Barnsley Hospital's accident and emergency department have urged people to seek other options amid ever-growing waiting lists of patients.
Of 8,439 people seen in April, 3,109 - 36.8 per cent - spent more than four hours from arrival to admission, transfer or discharge.
The month prior, 9,021 people were seen and 3,176 - 35.2 per cent - waited for four hours or more.
A year earlier, 1,420 of 8,155 - 17.3 per cent - waited for four hours.
In January, 1,789 of 7,919 patients had to wait for more than four hours, while the following month the figure was 2,418 of 7,801.
Staff on Barnsley Hospital's emergency department first implored people to stay away unless absolutely necessary late last year - as more than ten times as many people faced long waits for treatment than at the pandemic's start.
The Chronicle understands hesitation over ailments through periods of lockdown and lengthy waits for GP appointments have been to blame for last year's influx of patients - while bosses have put the current spike down to people presenting with conditions that could be managed better elsewhere.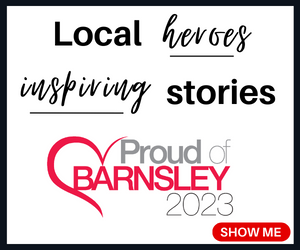 A spokesperson for the hospital said: "Please be aware we are extremely busy in A and E right now - some people are experiencing very long waits to be seen by a doctor.
"There are far more people here then we would usually expect, so if you do not require emergency care, please seek other options.
"Many conditions can be treated at your GP or pharmacy."
Figures show 9,323 people went through the doors at Barnsley A and E across September, 2,781 of which waited longer than four hours.
That number is almost double what it was a year prior, when 1,413 of 7,605 were left waiting for four hours.
It also dwarves records from April and May, 2020 around coronavirus' first 'peak' when 203 of 4,301 and 335 of 5,830 patients, respectively, had to wait for longer than the four hours that NHS bosses use as a performance benchmark.
As restrictions began to be lifted last June, the highest number of people in more than a year went through the doors, at 9,920, of which 3,075 waited for more than four hours.
The hospital declared a rare OPEL (operational pressures escalation level) four after 300 patients attended in one day, leaving staff 'unable to deliver comprehensive care'.
Bosses are encouraging people to consider other options, including the Pharmacyfirst scheme - a push for those with minor conditions to visit their pharmacist for advice and treatment as a first port of call.
Recent NHS statistics show there were 3,230 attendances involving children under one year old at Barnsley's accident and emergency department in 2019/20.
The rate of attendances - 1,227.7 per 1,000 children - is the highest since records began in 2010 when it was just 721.9.
Most emergency admissions for children up to four years old were for falls, injuries from inanimate objects or forces such as noise or explosions, accidental poisoning and exposure to heat or burns.
Barnsley has the sixth-highest rate of emergency admissions for under-18s in the region, at 50 per 1,000.
The rate of A and E attendances among under-18s has also grown in recent years and, despite a slight drop from the previous year's figure of 475 per 1,000, the latest figure of 470 means there were 23,995 admissions to Barnsley's emergency department involving children throughout the year