MEMORIES of an historic railway line - which closed more than 40 years ago - are being sought by a charity responsible for giving it a new lease of life.
The route - now a Trans Pennine Trail link from Moorend Lane in Silkstone Common to Smithywood Lane in Dodworth - is to be improved thanks to work by the charity Sustrans and Barnsley Council.
A new higher-grip surface is being laid to boost its usage, with a particular emphasis on making the stretch more attractive to disabled users, cyclists and those with pushchairs.
Sustrans has also been working with volunteers, as well as Silkstone's Scouts, Cubs, and Beavers, to further improve the trail by planting wildflowers, creating wildlife corridors and sowing seed.
Selected recordings - of people's memories of both the railway line, its heritage and more recent uses - will feature on a sound post on the route near Moorend Lane.
Sarah Bradbury, senior project officer at Sustrans, told the Chronicle: "We're making many improvements to make the Trans Pennine Trail in Silkstone Common much more accessible for everyone.
"The sound post and wildlife trail will help attract even more people to discover it, so we want people to please get in touch if they have a story to share."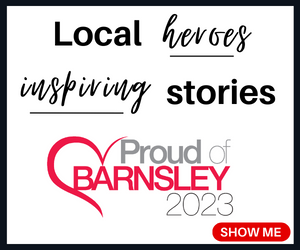 The route - once South Yorkshire Railway's link to Wentworth Silkstone Colliery - was selected for improvement work as part of a Department for Transport-funded scheme which is being delivered by Sustrans.
As well as extensive colliery traffic, tracks eventually supported a passenger service between Barnsley and Doncaster, a branch line from Wombwell to Sheffield and services beyond Doncaster to Thorne and Keadby.
Coun Robert Frost, cabinet spokesperson for regeneration and culture at the council, said: "We're so proud of the Trans Pennine Trail in Barnsley and we know many local people really enjoy using it in their leisure time or for simply getting around.
"We must not forget the important role the former railway lines played in our industrial past and we'd really welcome people getting in touch to tell their stories of the trail's past.
"This will help us make sure the important history of the trail is recorded, both for now and for future generations."
It comes after new projects including a six-kilometre corridor from Barnsley town centre to Royston - via Smithies - were announced as well as links between Stairfoot, Ardsley and Goldthorpe, and work on the Trans Pennine Trail in Elsecar, totalling £4.63m.
Coun John Wilson, chair of the Trans Pennine Trail Partnership, added: "It will be wonderful to hear stories of a bygone time that are so precious to our local families.
"To have another soundbox on the trail is a wonderful way to engage with all users, both young and old to share our rich industrial heritage."