BARNSLEY Hospital bosses have vowed to clamp down on violence and aggression being dished out to its staff by angry patients - after revealing some physical attacks have caused injuries to those at work.
As part of the borough-wide #NoPlaceforHate campaign, the hospital introduced a package of measures to combat such incidents of aggression and abuse, including staff in some assigned high-risk areas like its A and E department being issued with body-worn cameras.
The NHS trust receives accounts of incidents against staff which have included physical attacks resulting in fractures, verbal abuse such as inappropriate sexual comments, and telephone abuse against administration staff.
The hospital is also offering practical training to staff in how to deal with incidents of aggression and violence and encouraging staff to report incidents of hate, hostility and abuse including those based on gender, mental health, race, religion or belief, sexual orientation, age, disability or gender identity.
Staff have a right to diplomatically inform aggressive patients that they can be escorted from the premises or treatment diverted or discontinued if their behaviour continues.
Deputy chief executive Bob Kirton, who is leading on the work to reduce violence and aggression at the hospital, said: "We take hate incidents and hate crimes very seriously.
"Any form of abuse, harassment or violence is not acceptable, and we need to do everything we can to address it when it happens.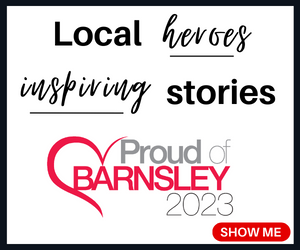 "We are committed to ensuring that all our staff feel supported if they experience such an incident or feel able to report it if they see it happening, because we understand that the impact this has on staff and those who use the trust's services is often profound.
"We recognise that identifying and challenging all kinds of aggression and abuse including racism, sexism and other types of hate can be difficult.
"That's why we offer training for staff, giving them the opportunity to develop their skills, knowledge and confidence to take personal action and not stand by when they see people experiencing incidents of hate at work.
"As a hospital, we also recognise the split between deliberate and non-deliberate incidents, for example where patients may be experiencing medical or mental health conditions."
Hate-related incidents are said to be significantly underreported across society - and leaders say it is 'no different' at Barnsley Hospital.
However through its staff survey and its online incident reporting system, staff have reported that incidents of verbal and physical violence and aggression towards towards them from patients and visitors is increasing to new levels.
Bob added: "The vast majority of patients and the public show nothing but respect and thanks for the skilled care they receive at Barnsley Hospital, but the unacceptable actions of a minority have a massive impact on the professional and personal lives of colleagues providing vital services to the town."