WOMBWELL Cemetery was chosen to host a special dedication ceremony for a new memorial bench dedicated to the Barnsley Pals.
Deputy Lord Lieutenant for Barnsley, colonel George Kilburn, carried out the ceremony last weekend, which saw members of the Royal British Legion and York and Lancaster Regiment Association in attendance on Saturday.
Charity group, the Friends of Wombwell Cemetery, revealed a new memorial dedicated to the Pals - the 13th and 14th battalion of the York and Lancaster Regiment, who fought in the First World War - last year.
Chairman Karen Whiting said the bench has been positioned to give those seated there the best view of both the memorial and the cemetery landscape.
Karen said: "The York and Lancaster Regiment has donated quite a number of benches, one of which came to us in Wombwell. And I think because our group is so active and involved in other things too, they chose us as the site to host a dedication ceremony.
"The Deputy Lord Lieutenant said a few words and unveiled the bench. We had standard bearers in attendance and the Last Post was played, with refreshments afterwards in our Community Hub.
"The bench is located on the path just outside the hub, a spot we picked so when you are sat there you can see the memorial and the beautiful view too."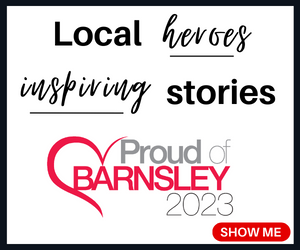 Chairman of the Wombwell branch of the Royal British Legion, Chris Harding, said there were standard bearers from the Royal British Legion, the York and Lancaster Regiment Association, the Light infantry, the Penistone branch of the RBL and the parachute regiment all in attendance.
He said: "It was a pleasant day and all went well. The Friends do take good care of the cemetery and a number of war graves within it. They put us on a good show and we really appreciate their efforts to host and cater for the dedication."