STAFF at a Mapplewell care home are celebrating after receiving an outstanding CQC report.
Mapplewell Manor, on Greenside Avenue, was rated as outstanding in three of the five categories after the CQC inspectors visited in December.
The care home provides residential care predominantly for adults who are living with dementia, physical disabilities, and sensory impairments.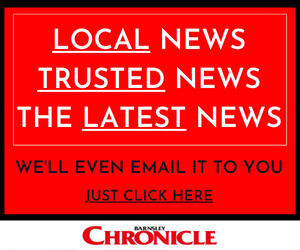 The report found that 'the provider used appropriate systems to safeguard people from abuse' and 'systems were in place to reduce the risk of people experiencing avoidable harm.'
The staff were commended for their communication skills and 'had an especially good understanding of people's communication needs and the differing levels of support people may need to communicate day-to-day'.
The report also found that residents were encouraged to 'take part in things they had not experienced before,' and 'staff demonstrated a clear commitment to respecting people as individuals.'
Karen Hugill, manager at the care home said: "We are all absolutely elated. I am so proud of the team, if anyone deserves it - it's them. They work so hard and we will strive to continue our good work."