Barnsley have not let their heads drop after their winning run ended in Reading and are ready for the visit of direct side Cardiff City on Saturday.
The second-bottom Reds will be hoping for a fourth victory in five games against the 11th-placed Bluebirds. 
Head coach Gerhard Struber said: "Cardiff is a very difficult opponent. They are number one for set pieces in the whole league. I think half of their last eight goals have come from throw-ins which is a big strength for them.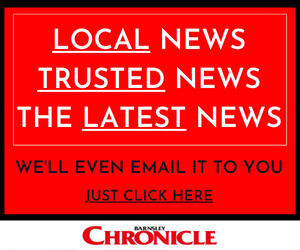 "The normal way in the Championship is long balls. The away game in Cardiff showed me about the long balls. We have a good strategy against this opponent. We want to create a good overloads and have good transition in offence."
Struber confirmed that goalkeeper Sami Radlinger was set to return to training next week and could be soon joined by midfield Callum Styles. 
Barnsley's three-game winning run ended with a 2-0 loss at Reading on Saturday, leaving them second-bottom and five points adrift of safety with ten games left.
Striker Conor Chaplin said: "We were disappointed to lose but no one had their heads down. We had three wins in a row and we would have taken nine points from 12 in that batch of games. I think we have always had a lease of life but things hadn't been going for us. We have been good throughout.
"The main step we have made is mentally in terms of belief in winning and staying up. Gerhard has installed that in every player. You look at player now and they believe that we can go out and win every game.
"We know the number of points we need but we won't say it in public. We know other teams will drop points and so will we. We know we're not going to win every game, we're not stupid. But we believe we can get enough to stay up."