A TOWN centre restaurant could be forced to close its doors after dwindling custom has left the business 'falling off a cliff'.
Backyard BBQ, in The Arcade, is at risk of closure after diners were advised to stay at home rather than eat out.
Darren Pendlebury, who owns Backyard BBQ, fears his restaurant could be forced to close if action isn't taken.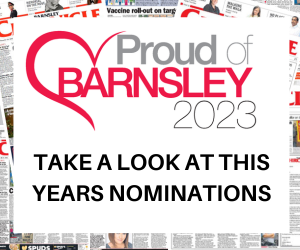 "I would say that our business has fallen off a cliff - if we don't receive any support we won't last after April," he added.
"The footfall in the restaurant has dropped by at least 50 per cent, I'd say we're averaging around ten customers a day.
"We've had to temporarily lay-off two members of staff, but we're taking steps the best we can to keep us afloat.
"Because we're around 70 per cent less busy than usual, we're looking at upping our delivery services and going contactless."
Darren believes the government grant, announced to help businesses to run during the outbreak, could help the restaurant survive.
"The only glimmer of light on the horizon is the money the government are meant to be shelling out, but only if we're still in business by that point," he said.
"Hopefully we'll ride it out by trimming the business to fit. If we can get help from the government in terms of the grant by April, it would buy Backyard BBQ a couple more months.
"It's been a rough couple of months for us, business is naturally quieter in January, and our boiler flooded the restaurant in February which we had to pay out for.
"With the latest government advice, we're struggling to keep open."
Darren believes that now is the perfect time to support local businesses.
"This is happening to not just us, but to every small local business at the minute who are struggling.
"It's a worrying time but I think if people were more sensible and looked after each other, it would help."