A BARNSLEY charity which secured more than £300,000 from the National Lottery has launched a new programme as a result of the windfall.
Forge Community Partnership, based in Hoyland, was given a grant to launch a new family-centred programme called 'Unique Me and Beyond'.
The charity, which brings people together in the community and delivers local services, received £311,994 to deliver the project.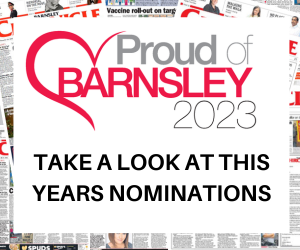 The scheme addresses the challenges that parents of primary school-aged children face when making transitions throughout their life.
The workshops, which may include first aid and food hygiene courses, will also allow local parents to build their confidence and self-esteem and develop the skills needed to help them be empowered to progress further.
Neil Spencer, the chief executive at Forge Community Partnership, said: "We are grateful to the players of the National Lottery as this funding means that we're able to further develop a well-respected project and invest more time with local people to address the issues that are holding them back from achieving their full potential.
"The skills and training courses that are offered as part of the Unique Me and Beyond programme will play a huge role in helping local parents to develop and become self-directed in their futures.
"We're confident that once the course has finished they will have the self-belief and confidence they need to progress."