WORK to re-accommodate homeless people in Barnsley is being stepped up as a result of ongoing concerns about rough sleepers being more susceptible to contracting coronavirus.
Barnsley Council services have re-accommodated four rough sleepers in the last few weeks, and are keen to raise this number following the outbreak.
It comes after homeless charities across the country expressed concerns over the plight of rough sleepers and their vulnerability to contracting the deadly disease.
Coun Jenny Platts, cabinet spokesperson for communities, said: "The council is working hard to source a range of accommodation options for those who are rough sleeping in line with government guidance.
"This is not an easy task as these individuals have a range of complex needs that involve more than just housing.
"We want to ensure any offer of accommodation is suitable, and that appropriate support can be accessed wherever this is possible in the current climate."
On March 27, local government and homelessness minister Luke Hall wrote to local councils urging them to find accommodation for homeless people or those in hostels and night shelters, where self-isolation is difficult.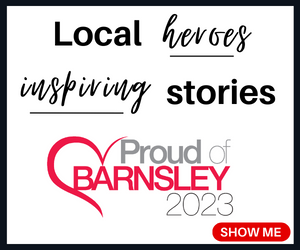 Money has been removed as a barrier, with a £3.2m emergency fund made available to local councils in what has been called a 'landmark' move.
While hotels, hostels and bed and breakfasts have been forced to close, those which are providing accommodation to homeless people and key workers are exempt.
Barnsley East MP Stephanie Peacock said: "People being left to sleep rough without a roof over their heads should shame us all, and the increase in those who have tragically died on our streets shows this is a national emergency.
"After falling under the last Labour government, homelessness is skyrocketing as the Conservatives have spent the best part of a decade slashing vital support services like housing benefit and funding for homelessness facilities.
"Instead of removing the vital safety nets some of the most vulnerable people in our communities rely on, this callous government should immediately address this homelessness crisis and end this national shame."
Since restrictions were imposed last month in a bid to curb the spread of the virus, Centrepoint said it had received at least one call every weekday from the so-called hidden homeless - vulnerable people, aged between 16 to 25, who have suddenly lost their accommodation.
Centrepoint warned the coronavirus crisis could see greater demand on services in the coming months as people struggle to pay bills.
A spokesperson said: "Coronavirus is perhaps the biggest challenge Centrepoint has ever faced. Homeless and vulnerable people need our support more than ever to stay safe.
"This is an extremely unsettling time for everybody, but is particularly affecting for homeless people.
""The government has repeatedly told everyone to stay at home - but that is simply not possible for some of the country's most vulnerable young people."
If you have concerns about rough sleeping in Barnsley, call 773870, freephone 0300 3031 990, or email adviceservices@barnsley.gov.uk.