RESIDENTS at a Grimethorpe care home have been left 'terrified' after a group of teenagers broke into the facility.
Throughout the past two weeks, staff at Mapleton Care Home, on Stacey Crescent, have reported seeing teens loitering outside the home.
Since then, residents have complained of people banging on their windows late at night, and climbing on the roof.
The home cares for residents with Alzheimer's and dementia, as well as people with learning disabilities and end-of-life care.
Area manager for Mapleton, Jo Barley, said the incidents, which culminated in teens breaking into the home on Sunday, have left many residents 'terrified'.
"I think they have just decided to have a bit of fun but they are scaring residents," said Jo. "Our home is on a single storey and so the windows the teenagers have been banging on are actually the windows to their rooms. Many have said they feel scared at night because of what's happened.
"I don't think it's fair that they feel it's okay to terrorise elderly and vulnerable people for a bit of fun," added Jo. "People come here to be cared for and supported in their later life and not be worried that someone will try to scare them at night."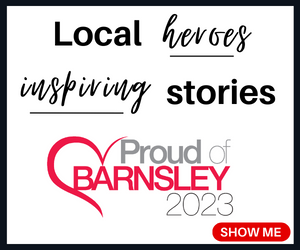 Jo said the group broke into the administration block and were chased by police, but no-one was caught.
I'm hopeful that something can be done about what's happening," she added.
"Grimethorpe people look after their own and I think the teenagers' parents would be horrified if they knew what their kids were doing at night.
"We just want an end to it so that our residents can be in peace."
A spokesperson for South Yorkshire Police said: "On October 11, we received a call at 21.46pm reporting that a number of youths had gained access to the roof of the premises. Officers attended but the group had already left the scene.
"The next day, on October 12, we received two calls about anti-social behaviour at the care home, reporting a group of teenagers in the car park of the premises and banging on windows.
"It was also reported that they had gained access to the roof. Officers attended and carried our area searches.
"Following the incidents reported to us, the local neighbourhood policing team are incorporating the premises and surrounding area into their patrol plans.
"They are also considering serving antisocial behaviour warning letters to those suspected of being involved in the incidents. Enquiries remain ongoing."