POSITIVE coronavirus cases at a special school in Barnsley have left some parents confused as pupil 'bubbles' reportedly merge in and outside of the classroom.
Lee and Sophia Tattersall, of Church Street in Gawber, are avid campaigners for children with disabilities.
Their son Max attends Greenacre School on Keresforth Hill Road, which closed this week after coronavirus cases were identified.
The school underwent a deep clean, following national guidance - but Lee feels that if nothing is changed this will be a continuous cycle.
He told the Chronicle: "The way that everyone is going about the school will just carry on closing throughout winter.
"Max won't be able to have his respite care because he'd be on the self-isolation list - it feels like we've been thrown into deep water.
"My wife's going to have to take him to school personally but then he'll still be mingling with students that have been on the bus - some for more than 40 minutes - it just doesn't seem right."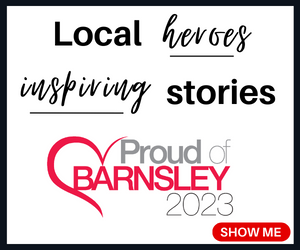 There are currently two bubble systems in place.
Children remain in 'class bubbles' throughout the day, but arrive to and from school in a 'bus bubble' - a group who will travel to and from school with each other - meaning these two bubbles inevitably mix.
Lee believes this hasn't been changed due to financial motivation - with the council putting 'the financials before the safety of the children'.
He told the Chronicle: "Currently, if you get a positive case in a class bubble, then that doesn't affect those in the bus bubble - but where is the consistency?
"We need more buses to be put on but apparently they can't because it's for safety reasons - half of those buses would be shut down if there was a positive case because there's around six or seven classes on each one.
"There's a blatantly obvious problem that's been shunned by the council."
Coun Chris Lamb, cabinet spokesperson for environment and transport, said thorough risk assessments have taken place, and that the council's priority is to ensure that journeys are no longer than necessary, hence why it's not possible to align the bubbles.
He said: "We take a vigilant approach to keeping pupils who use the home to school transport service safe, and thorough risk assessments have taken place.
"We wish to assure you that we are using government guidance to make sure we are keeping both children and our staff as safe as possible.
"Class bubbles contain children usually within an age group from areas both across and outside the borough.
"Our priority is to make sure that journeys are not longer than necessary.
"That's why it's not possible to align class bubbles and transport bubbles - the routes and bus allocation are based on the location of where a child lives."
A spokesperson for the Wellspring Trust said: "Following the news that a member of our school community had tested positive for Covid-19, we immediately acted to ensure the safety of our pupils and staff.
"We are working closely with Public Health England and the local authority and have been reassured that the processes and procedures we have put in place to protect our school community are robust and meet all guidelines.
"We are grateful for the continued support and understanding of our parents and carers through these complex, challenging times."