SPEED reduction campaigners in a Penistone village have been praised for progress in a years-old problem.
An action group has made massive headway towards cutting the 40mph limit to 30mph along the A628 at Millhouse Green. The area is considered particularly sensitive as the busy road runs past a primary school.
But even as the group's work was applauded, a town councillor sounded a warning note.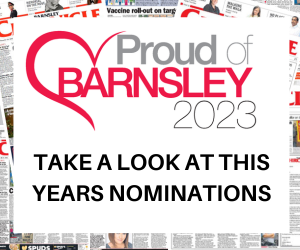 At Monday's meeting of the council, Coun Ann Rusby said: "We need to remember that quite a few drivers still go well above the average speed and it only takes one car to knock a child down.
"But well done to the campaigners."
George Reid, a Millhouse Green resident and a founder of the 30 For A Reason campaign, updated councillors on his recent meeting with Barnsley Council leader Sir Steve Houghton and the borough's highways team.
"It was a hugely successful meeting," he said. "The borough council is with us in our bid to cut the speed limit."
However, Barnsley has said action cannot be taken at the moment due to the average speeds motorists drive above the speed limit. "They say to do it now would attract a 'no' from police," said Mr Reid.
So, as part of a planned £1.4m safety project along the A628, there will be measures to effect a gradual slow-down of traffic. Campaigners hope the limit might be cut by the end of the year.
"Highways have to spend this money so it is on them to get this right," he added.
"We are heading towards our goal and we would not have even had this meeting without your support. I bring thanks from all the residents and children of Millhouse Green."