A DODWORTH youngster's interpretation of a famous artist's work has received recognition from The National Gallery.
Harry Grantham, seven, goes to school at Dodworth St John's Primary School and as part of his work he was asked to produce a piece of work interpreting Henri Rousseau's 'Tiger in the Tropical Storm'.
Harry's mum, 32-year-old Katie, told the Chronicle: "Harry's been using Google Classrooms to do school work and they were asked to create a collage of Henri Rousseau's tiger piece.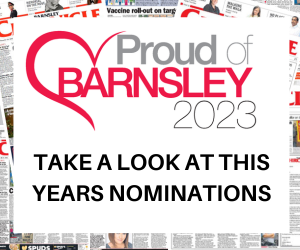 "We'd had a horrible week and so we decided to create a bigger piece - we used a roll of wallpaper and it took around four or five hours to complete.
"We had bits from our recycling pile but we had to get other things and we even managed to run out of glue."
Katie was so proud of Harry's work that she sent it into the school and Harry's grandma, 58-year-old Jane Walton, sent the artwork to The National Gallery who described it as 'truly fantastic'.
"We sent the pictures into the school as it was part of his work but we felt that it deserved some more recognition," she added.
"His granny sent the picture to The National Gallery and the response was great - it made him feel really proud of his work."