CRICKETING royalty Dickie Bird might have been shielding for the best part of a year, but his spirits were lifted when a letter from the Queen dropped through his letterbox.
Its envelope landed at the 87-year-old's Staincross home last Friday and it's the latest in a long line of correspondence between the pair, whose paths first crossed in 1990.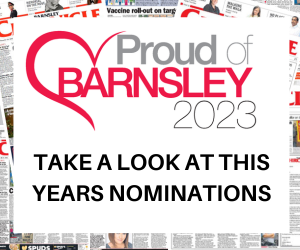 Dickie said: "The letter was a lovely surprise as I've been shielding since March last year, only getting out and about for walks and a drive now and again.
"I've met the Queen 29 times in total - I used to umpire in the cricket matches she put on for injured jockeys at Windsor Castle, where she's also shielding currently.
"The letter basically said she hopes I'm keeping safe and well during what's been a very hard 12 months for many people."
Dickie, who received his first coronavirus vaccine last month, is awaiting his second dose but has urged others to follow suit.
"It's so important elderly residents have this vaccine," he added. "The Queen's had hers and there's really nothing to worry about."