POLICE in Barnsley have assured domestic abuse sufferers they will act swiftly to provide support and do 'whatever it takes' to increase victims' safety - after bosses revealed incidents have increased during spells of lockdown.
Officers in the town are working alongside the Independent Domestic Abuse Service (IDAS) after a report into Barnsley's reports showed a 7 per cent rise in cases during last year's first lockdown from March.
Barnsley's dedicated domestic abuse team - the first to be established in South Yorkshire - reported four times more arrests relating to alleged abuse from partners.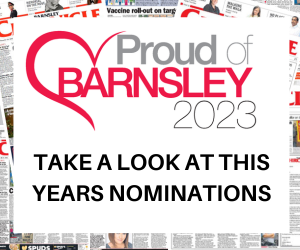 Dr Alan Billings, South Yorkshire Police and Crime Commissioner, told the Chronicle the issue remains high on officers' agendas.
"When the first lockdown began, there was a feeling across the country that there would be a rise in cases of domestic abuse - in Barnsley there was a 7 per cent increase," he said.
"The police realised that people who needed help might have difficulty in making contact if the perpetrator of violence was in the home.
"The focus in Barnsley has been on the timeliness of the response, meticulous investigation and effective safeguarding of all at risk.
"There is a dedicated team of officers, though they are rotated to enable all officers to appreciate how to handle domestic abuse in a sensitive and effective way.
"Arrests are made swiftly and this enables support to be given by IDAS or other partners.
"The restrictions on movement over the last 12 months have meant that families have been cooped up at home for long stretches of time, putting huge pressure on relationships.
"If you live with a controlling partner, a lockdown is a daunting prospect, so protecting vulnerable people in this situation is one of my top priorities for policing.
"I am quite certain that the service offered by Barnsley police to victims of domestic abuse, adults and children has been of the best."
New ways of getting in touch have been developed during lockdowns - such as Silent Solution - which allows a person in difficulty to dial 999 on a mobile phone, followed by 55, leaving the phone open.
The call handler can then listen to the goings-on and make a judgement about a response, according to the police.
IDAS's local area manager for Barnsley, Lauren Hirst, added: "Domestic abuse is happening - we will all know someone who is affected even if we are not aware of it.
"There are still many people who are experiencing domestic abuse from partners, ex-partners or family members who do not know that support is available.
"We are here for anyone affected by domestic abuse."
* For further information and advice about how to support a friend or family member visit idas.org.uk. You can also contact IDAS on its live chat service, every weekday 3pm to 6pm, by emailing info@idas.org.uk, or on its helpline 03000 110110.