A COMMUNITY group - which was started by a postman who wanted to help support his neighbours in response to the coronavirus pandemic - is celebrating delivering 800 food parcels to residents on its first anniversary.
Caring for Kendray, headed by Gavin Frost, 28, of Swanee Road, was created last March in a bid to support residents.
Gavin, along with numerous volunteers, helped donate, package and distribute food parcels to people in need.
The team have been celebrating after finally reaching the 800 parcel milestone on the week of their anniversary.
The postman told the Chronicle: "We started this group just as the country was put into the first lockdown and I saw the impact of the measures across Kendray.
"It has completely snowballed and the demand became much greater so we knew this was something people really needed.
"It's been non-stop since we started last year and we've been working our socks off to make sure people are cared for.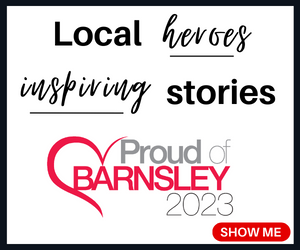 "I can't take the credit for these 800 parcels because it's the result of the hard work of our amazing volunteers who have gone above and beyond for this group."
The group recently received a grant from the Yorkshire Sport Foundation to help provide a community allotment in Kendray for residents.
"The money has allowed us to own two allotment plots in Kendray to grow fruit and vegetables to supplement the parcels," Gavin added.
"We've got some exciting things ahead, and we'll continue to support the people of Kendray for as long as we're needed."