A MEMORIAL for the people who died in the Norcroft pit disaster 200 years ago will be held in Cawthorne later this month.
All Saints' Church's congregation will remember the ten men and boys - aged as young as eight - who lost their lives in the disaster.
Rev Maureen Browell told the Chronicle: "The memorial erected in Cawthorne churchyard last year stands as a reminder of the victims of the Norcroft pit disaster, who were in danger of being forgotten in the sands of time.
"The commemoration on this 200th anniversary will hopefully raise awareness of the accident locally and further afield.
"However, the organising group believes that all human life is valuable, and that every person, young or old, deserves to be remembered.
"On May 23 we will remember men and boys from Cawthorne area who perished in the Norcroft pit disaster."
An exhibition will be held at the church that weekend, and Maureen hopes that the day will raise awareness.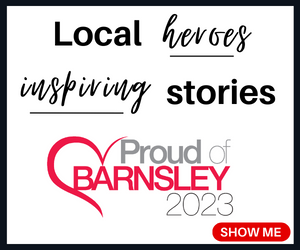 "It is important to look back and remember, but we must also learn the lessons of the past and be aware of what is going on around us today, and support those who strive to improve the lives of those who continue to be in danger through their involvement in providing many of the resources we take for granted," she added.
"We hope the Norcroft commemoration will contribute to that process.
"The ten pieces of coal marked with the names of the individuals who died will be moved from the church and placed on the memorial after the service."