HUNDREDS of Barnsley tenants could face the threat of eviction from their homes after legislation which protected cash-strapped residents during the pandemic was removed.
At the start of lockdown last March, the so-called eviction ban was introduced which extended the notice period for evictions from two to three months with the government able to add a further three months if necessary.
The legislation does not stop landlords serving eviction notices on tenants - something which has happened locally - leading the town's MPs to appeal to the government to bring in urgent measures.
The government's ban on landlords taking action on tenants ended on Tuesday, leading to fears over spiralling cases which could see the borough 'sleep-walking into a homelessness crisis'.
Dan Jarvis, MP for Barnsley Central, told the Chronicle: "The lifting of the eviction ban risks making hundreds of local Barnsley residents homeless, many of whom are already facing enormous financial pressure as a result of economic impact of Covid-19.
"At the start of the pandemic, the government pledged that no-one should lose their home because of the pandemic.
"They should honour that commitment until the pandemic is fully over.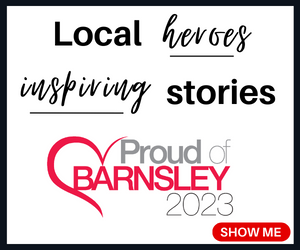 "This decision risks sleep-walking into a homelessness crisis, unless we see decisive action.
"The government should bring forward emergency legislation that would end 'no-fault evictions' as a matter of urgency."
In August last year - when the eviction ban was first set to lift before it was extended by the government - Barnsley Council feared that once it was removed there would be an increased need for services.
Coun Jenny Platts, cabinet spokesperson for adults and communities at Barnsley Council, said: "Four months' notice still has to be served before an eviction can take place.
"Plenty of support is still available for our residents and I would encourage them to get in touch with us as early as possible for help and advice regarding issues such as rent arrears or other financial problems caused by coronavirus.
"In the meantime we will continue to work with landlords and tenants to make sure they are aware of the support available to them."
Stephanie Peacock, MP for Barnsley East, added: "The end of the eviction ban is deeply worrying for tenants across the borough, however you will not be able to be evicted if you are suffering from Covid-19 or display any of its symptoms.
"I'd urge any resident who is facing homelessness to contact my office or the council immediately so that support can be put in place to ensure that, in the most severe cases, emergency housing can be found.
"Charities such as Shelter or StreetLink also exist to support those facing homelessness."