A NEW craft beer shop has opened in Mapplewell which the owner hopes will help people to try something new.
Bottle&Co is a new craft ale shop on Greenside which sells craft ales as well as speciality vodkas and gins.
Owner Jay Ashton said: "Over recent years, Mapplewell has grown into a bit of a destination place in terms of pubs and restaurants. Being a craft beer lover myself I realised it wasn't so easy or convenient to access these products to be able to enjoy them at home.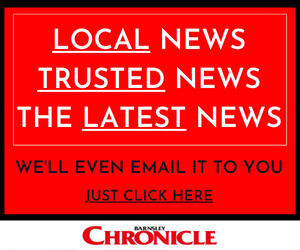 "It's great to go to the pubs but for the evenings where you just want to kick back and relax at home I set this up so that we are here for you if you just want a quality tipple. I felt that there was a gap in the surrounding market for people to enjoy craft beers at home but I want to work alongside the pubs in the village."
As well as selling quality tipples, Jay also plans to host tasting nights at the shop.
"It can be a bit daunting when you first walk into a place like this so if we can help the brewers of the beers to impart some of their knowledge and to get people to try something new, then that would be great."
Bottle&Co is already trading but will have an official opening today, to coincide with the Tour de Yorkshire.