A PLEA for yellow lines to be painted along two Barnsley roads blighted by inconsiderate parking has been turned down.
Despite a petition of nearly 100 signatures, no action will be taken on Wellington Crescent and Underwood Avenue at Worsbrough Bank End.
Petitioners will be told that the budget which could trigger such measures has been reduced to zero, and that the only money available for traffic measures is road safety cash which is targeted to sites on a priority basis and uses injury collision data obtained by police.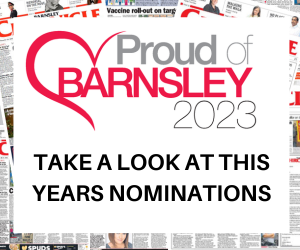 Residents raised the petition amid concerns about pedestrian safety in the area.
The council gets government funding to do remedial work where there is a history of injury collisions and monitors these figures each year.
It says there have been four collisions on Wellington Crescent and Underwood Avenue during the last four years - on the road away from the local primary school - adding that the area does not fall within the priority collision list and so doesn't meet criteria for parking restrictions and traffic calming.
In addition, the council points out that the school has not responded to or accepted any support from its road safety team to discuss measures available.
A cabinet report said: "The team can provide support such as signs in the shape of children at zig-zigs, school representatives to attend PACT meetings or work with parking enforcement and children to educate drivers."
Next week's cabinet meeting is urged to take no further action.