A REAL ale connoisseur has sampled more than 37,000 tipples on her voyage around the British Isles - and the pensioner has no plans on stopping just yet.
Pat Longford, of Cherry Tree Street, Hoyland, started her journey back in 1984 with her twin sister Kate and has since managed to accumulate an estimated 40,000 beer mats and 3,000 glasses in her own home.
Even at 68, Pat attends at least eight beer festivals a year with the hope of finding new ales that she has yet to come across.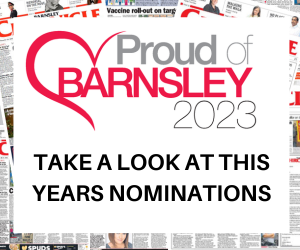 "I started doing it just because I was interested in trying out something new, and now it's turned in to something my and my sister do regularly.
"I've travelled all across the country - if I'm able to get myself there then there's no stopping me."
Despite tasting a vast array of ales over the last 36 years, Pat still has a personal favourite.
"I've tried a lot of beers in my time but one sticks out to me.
"At a beer festival in Peterborough back in the 1990s I tried Adnams Broadside and now I look for it everywhere I go."