MORE than £3,000 raised to help the victim of a VE Day mugging will be split among different charities after red tape prevented the money being donated to the victim.
Rajitkumar Sothilingham, 41, was walking down the Victorian Arcade in the town centre on May 8 when he was attacked by group of people in broad daylight.
CCTV footage of the attack went viral - and resulted in an online appeal being launched to help the victim.
More than £3,500 was pledged to help but it has since emerged that Rajitkumar is a Sri Lankan asylum seeker and the money could jeopardise his weekly allowance.
Steven O'Brien, 39, created the Go Fund Me page, and has decided to split the money between four charities.
"Obviously I had to think of what to do with the money once I discovered that Rajitkumar does not have a bank account," added Steven, from Worsbrough.
"The last thing I wanted to do was cause upset in any applications he has. He is here legally, but his application to become a refugee is still underway so I don't want to jeopardise that by giving him the money."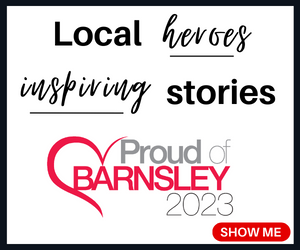 Steven had to decide what to do with the money by July 12 after the terms and conditions of the Go Fund Me page say that the money has to be withdrawn no more than 30 days after the first donation was made.
"Everyone who donated will receive an email which gives them the option to get a refund or to continue with the donation.
"The sum of money will be split between four local charities which I will choose in the coming weeks.
"I am disappointed that Rajitkumar won't see any of the money - especially since everyone was so generous, but at least the money will go to a good cause and will hopefully help others."