PROPOSALS to build a bridge costing up to £1.5m in order to connect a 'trapped' park which will be at the centre of a new one-way road system with a nearby recreation ground have taken a step closer.
Sheffield City Region approved funding for the 'active travel' structure for pedestrians and cyclist over train lines between Penny Pie Park and Pogmoor Recreation Ground.
The contentious wider scheme, which resulted in Penny Pie Park being closed to the public more than a year ago, will see a multi-lane gyratory built to ease congestion between the town centre and junction 37 of the M1.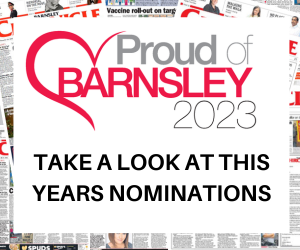 The park will lose 1.133 hectares of its land but access between neighbouring play areas is cut by a single-track railway line, which runs from Huddersfield to Sheffield via Barnsley.
A council statement said: "The new foot and cycle bridge will provide a safe crossing point, for both children going to and from Horizon Community College as well as the wider general public and will provide a safe and active travel route for the residents of the borough.
"The site falls within both Penny Pie Park and Pogmoor Recreational Ground which has limited vehicle access points.
"Pedestrian access can be gained from several access points throughout both parks.
"It is assumed that the proposed foot and cycle bridge will be erected from the Pogmoor Recreational Ground as this provides easier access.
"As the bridge is intended for both pedestrian and cycle usage then a three-metre width will be provided. New access paths leading to and from the path will also be created, linking into the paths created as part of the signalised gyratory scheme."
The cash will pay for planning, design and consultants' fees, as well as procurement and construction costs, while the railway line between the parks will be temporarily closed while the bridge is under construction.
Coun Tim Cheetham, cabinet spokesman for regeneration and culture, added: "We're delighted to have secured grant funding towards our proposals for this hugely important bridge.
"When complete it will be a significant benefit to residents in both the Old Town and Dodworth wards and the wider local area.
"It will link greenspaces currently severed by the railway line making both areas more accessible to communities on both sides.
"The result will be more access to open space for residents to enjoy, increased active travel routes bringing health and well-being benefits, and improved access to local businesses which will be brought into easy walking distance to more residents.
"Following the A628 junction improvement scheme the play equipment at Penny Pie Park will be expanded and much improved, and thanks to the new bridge the play equipment will also be more accessible to more families."