A MAN at the heart of a transformational new sport's spread across the country has been given his highest honour yet - the invitation to manage a new Yorkshire side.
Mac McKechnie founded Barnsley's walking cricket side - the first in Yorkshire - after being inspired by the U3A's walking football sessions in late 2018.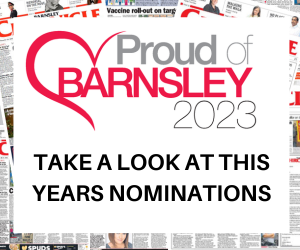 The sport's become a lifeline for potentially isolated elderly people - not only for its physical rewards, but its mental and social benefits.
The 70-year-old army veteran admits he's had limited experience with organised cricket - aside from playing during his 14 years of service and turning out for sides while on leave - but was drawn in by walking football's inclusive spirit, and thought it would translate well to his game of choice.
"To work through one good year, and one bad year, and gain recognition from the English Cricket Board and have the rules drawn up, and be approved if you like, is a great honour," said Mac, a sergeant when he left the forces in 1979 who hails Fred Trueman as a personal hero.
"For anybody who gets appointed in a county position, it is an honour.
"It is admittedly late in my life to start a new career, but it gives me a buzz.
"I've always been a cricket buff. The army is where my love of cricket started.
"I didn't know how far this would get, I just knew I liked the basic idea.
"It's all been done in partnership with Yorkshire Cricket Foundation (the charitable arm of Yorkshire County Cricket Club) who have been marvellous."
Walking cricket takes the traditional game's rules and adds one more - no running - to make it accessible.
Teams comprise eight players and games are played on astro-turf.
Mac and the Barnsley group have helped set up teams in Doncaster, Sheffield, Huddersfield, Wakefield and recently as far as Oldham.
Early talks have taken place over a Yorkshire-wide league.
"It's made such an impact, starting from one person to then have hundreds all raring to get playing again," said Mac, of Castle Close, Monk Bretton.
"It's a bit of gentle exercise in a team environment where having a natter and a biscuit before the game is as important as the cricket itself.
"When people retire, they sometimes are looking for something to full them.
"For women too, it's like a breath of fresh air - the age group we're talking about, the men played cricket and women had to play rounders.
"Through the U3A, everything's about inclusion at every level.
"There are several ex-club players scattered around - all of a sudden I started getting calls from them asking, 'what's this about walking cricket? I used to play for such-and-such'.
"All that experience brings in a competitive side, as they've spent their life playing to win.
"Some walking cricketers are fit enough to register with the league and have turned out for second teams.
"Barnsley is probably the best team, because it's my team," laughed Mac.
A first county game is planned for later this year, with Mac at the helm for Yorkshire.
He's been backed by a famous fan, legendary umpire Dickie Bird.
"I have only recently found out about the fine work that the U3A is doing in partnership with YCF around walking cricket," said Dickie.
"What a marvellous idea. I shall be throwing my weight behind this new sport initiative, and will be attending and supporting them in any way I can."
Mac and the Barnsley team are planning on holding a tournament on U3A Day, June 2, involving South Yorkshire's four sides.