THE man who stole a Wombwell pensioner's car in March pleaded guilty to charges of burglary.
On March 30, James Ramsden, of Chesterfield Road in Sheffield, stole an 80-year-old woman's Vauxhall Corsa which was parked on Lundhill Grove.
Ramsden was working in the area as a window cleaner at the time and was identified by witnesses after he returned to the street the following day.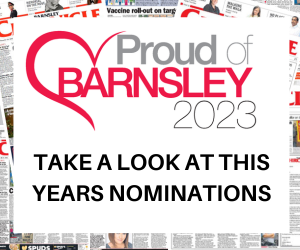 The 35-year-old was arrested by officers and then charged - he appeared at Sheffield Magistrates' Court on April 3 and pleaded guilty to charges of burglary, disqualified driving and driving without insurance.
Detective David Barker said: "I would first off like to thank the residents who spotted Ramsden as he returned to the scene of the crime, and called this in to us.
"They showed a great deal of community spirit and apprehended him while alerting police.
"Although I am pleased with the speed at which we were able to apprehend Ramsden, this has been a really upsetting incident for the woman involved and we have not yet been able to locate her car.
"The victim is 80 years old, and having a car allows her to maintain her independence.
"I am appealing for anyone who spots the Corsa - reg DL14 RHE - to report this to us, we'd really like to get it back to her."
Ramsden will return for sentencing later this month.