CAMPAIGNERS planted a tree on a controversial Hoyland Common development site in response to what they feel are low-quality employment plans.
Some of the Extinction Rebellion and REACH members were cheered on by members of the public as they trespassed onto the Hermes site, set to be home to a new 340,000sq ft 'mega hub' and bring thousands of jobs to the town.
Their aim was to raise awareness of the 'destruction' caused, while demanding that Hermes pay back the community for the removal of 'such important' land.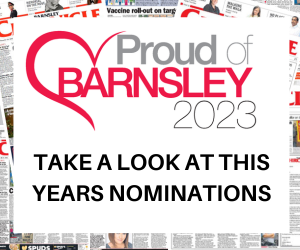 George Arthur, secretary of Barnsley Trades Union Council, said: "We are concerned about the value of the jobs provided at Hermes.
"It looks to be low-paid jobs and zero-hour contracts and this is something we are very disturbed by.
"We're also really concerned about the environmental impact - there's going to be up to 500 lorries a day and it's so close to a primary school."
Seven of the activists trespassed on the site and 15 supported from the outside.
An apple tree was also planted on the site and a letter to Hermes was tied to it.
Ci added: "The tree is a symbol of nature, our connection with it, health and food.
"We are using this symbolic action to demand Hermes pay something back to this community, that the community can manage and which will build back a small area of nature in this desert of destruction."