A BRASS band forced out of the building they had called home for decades have found a new base - after a painstaking two-year search.
Strata Brass Band, founded in 1889, have existed in various guises and played - and, naturally, won - at countless national and regional competitions in their storied history.
And their most recent base of operations, for almost 40 years, has been at Hoyland Methodist Church on Duke Street.
But with the building recently put up for sale, the band was left with no option but to find another place to meet and practise.
It's a task made more difficult when you take into account not only the particular requirements of a brass band with more than 20 members, but also difficulties enforced by the pandemic.
But the band are 'very happy' to have found a new home at Elsecar Parish Hall, on Wath Road.
Lifelong member Paul Wilkinson said the group were told about the decision to close Hoyland Methodist Church in June 2019, which he understood at the time to be down to the Church's aim to merge its Hoyland and Birdwell branches.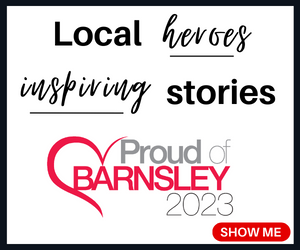 With their rent up, the band's search started immediately, but finding a venue with adequate space to rehearse and store equipment became even more difficult when lockdown hit.
"We're having to socially distance in the hall, so it was finding somewhere big enough to do that," said cornet player Paul, who's been part of the band since he was nine years old.
"There are two reasons really as to why it's taken us this long.
"One was Covid. The other is that a brass band takes up quite a lot of room, and we also need quite a lot of storage for our equipment and library.
"We wanted to stay in the Hoyland area as it's part of our history.
"For 130 years, we've been based in Hoyland, and we didn't want to lose that part of our identity."
Strata Brass Band members have played under several different names including the Hoyland Rechabites, Cortonwood Colliery, Hoyland Town Ireland Alloys, Wards Brewery and Weaver Building Group before adopting the current title.
They were runners-up in the 2015 Yorkshire Regional Contest (First Section) before winning three years later, and perform around a dozen concerts a year.
The band are now feverishly practising ahead of their first concert since the easing of lockdown restrictions, at Wetherby Bandstand on Sunday.
"The parish church council have been very cooperative in working out ways we can use the hall," said Paul.
"We aren't totally moved in yet.
"The new site is good.
"Where we were, we didn't have any toilet or kitchen facilities, so we would go into the church.
"From that point of view, it's better to have everything on the one site.
"The acoustic is slightly different, but we can work around that.
"At Hoyland, we had total use of the band room so we didn't have to put everything up and take it down - but that only takes ten minutes either side of playing.
"In the long run, we're very happy with what we've found and we're grateful to the parish council for helping us sort it out."