STAR of the Golden Age of Hollywood Charlton Heston was also a dab hand on the tennis court, according to the Barnsley man who coached him.
Tennis coach John Willis, from Goldthorpe, thought the call from Heston's agent - which interrupted a squash game - was a wind-up at first.
The man, said John, kept referring to his 'client' - and when he went on to the matter of paying for the lessons, the caller said: "Charlton doesn't carry cash."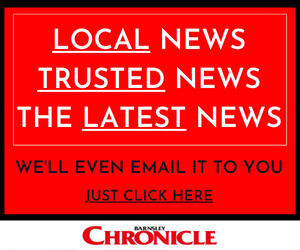 John, 67, said: "I asked who his client was, and when he told me, I said 'don't be silly'.
"Anyway, it turned out to be Charlton Heston."
The Oscar-winning actor had been preparing to star as the lead in a 1988 production of Robert Bolt's A Man for All Seasons at Newcastle's Theatre Royal - which he also reopened as a special guest - alongside Roy Kinnear.
Heston was known as a tennis enthusiast, famously quipping, 'I've played more good players in my life than any other lousy player in history'.
"Wherever he'd go, around the world, he'd play ex-pros and go to tournaments," said John, who was head coach at the Northumberland Club at the time.
"He used to come two or three times a week as the show was on.
"It was more for exercise, but he was keen and a wonderfully nice gentleman.
"He was in his mid-60s, but he was a good player and a good hitter of the ball.
"He said to 'call me Chuck', and we went for drinks before and after sessions."
John said the pair had dinner after a performance and bonded over shared family histories in mining - Heston's grandfather had worked as a miner in Tyneside before moving to America.
"We didn't have too many long conversations as most of the time we were 78 feet apart," he added.
"I did tell him a funny story.
"Coming from Goldthorpe, I went to the kids' matinee shows at the local cinema - but as I got older and wanted to feel more grown-up, I went to watch a film by myself.
"It was Ben-Hur - I told him it was a really exciting film, but I always thought it had a funny ending.
"He looked at me quizzically, until I explained I'd left half-way through when all the lights came on and the curtains shut - I didn't know about the interval.
"Bearing in mind, the only other time I'd seen him was on the big screen, he was one of the most natural people you could get on with."
Charlton Heston died in 2008, after a battle with Alzheimer's disease.