A MAPPLEWELL youngster who lost £500 of his own money through a puppy scam finally managed to meet his new pup last week.
Marley Field, 11, of Graders Close, lost his dad, Russell Field, last year and last month lost his family dog - a year which would have been hard for any youngster, but it was made worse after he was scammed out of his own money whilst trying to bring joy to his family.
The youngster, who attends Wellgate Primary School, wanted to help out his mum and pay for the puppy they found online himself with money he earned from selling his off-road buggy.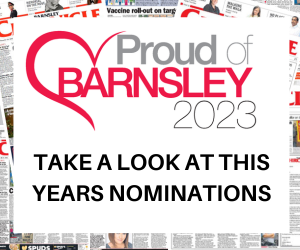 But after they travelled to Cheshire, it turned out to be a scam.
It's not against restrictions to buy a pet during lockdown, although new legislation introduced last April states people must go directly to breeders or rescue centres.
Reports of scammers have increased nationally, and Cheshire Police told the Chronicle it was investigating the case.
Investigating officer PC Jonathan Millward said: "In this type of scam it's not just a case of monetary loss, it's the added heartbreak and disappointment when you realise the puppy you were looking forward to welcoming into your family doesn't exist."
Marley's mum, 29-year-old Melissa Haimes, told the Chronicle: "Marley lost his dad in August last year, and we lost our family pet three or four weeks ago. We've just made renovations to the house so after our dog died we explained we couldn't afford a new one - Marley said he'd pay for the new pup with his own money that he had after selling his buggy.
"Marley was more sad about the dog than he was losing his money - fortunately we managed to surprise him with a new dog because his nan took some money out of her savings."
Melissa says she wants to raise awareness of the incident in hope that nobody else will go through the family's ordeal - and it wasn't just her who turned up to the Cheshire address.
"We found the dog online on a website that has now been shut down and I received a text asking about which sex Spring Spaniel I was interested in," she added.
"He sent us videos and photos of the dog and I did all the checks that I possibly could have so we sent the £250 deposit to him.
"He later asked us for a further £250 for vet documents which is when I started to think this might be a scam - but I rang my vets up and they said that it sounds a normal price for those documents.
"I sent him the extra £250 and explained to him that it was my son's money - he told me that he would never scam someone because he has a nine-year-old son as well.
"I asked for virtual meets but they never came and when I went to the address he gave he never showed up - one other car turned up looking for a puppy but a neighbour told us that he didn't live at that address - I felt so stupid that I believed him."