TRIBUTES have been paid to Penistone Cricket Club's chairman after he died last Thursday following a battle with prostate cancer.
Steve 'Reido' Reid, 70, was held in high regard with all that knew him and is described as a 'true gentleman, legend and amazing guy' by the club.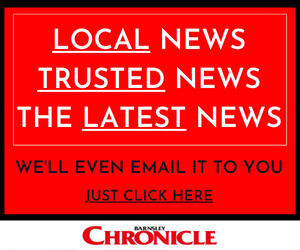 Steve was also a teacher at Penistone Grammar School until he retired around ten years ago and Dean Burton, who worked alongside him, said he was a 'true inspiration'.
The 53-year-old told the Chronicle: "I've known him since I was 11 as he used to teach me at school so it's been more than 40 years.
"He was a true gentleman and such an inspiration to so many people.
"It's been hard to come to terms with but he was so well-loved and I think one of his main goals was to get everyone to play cricket.
"That's why the next day, after he died, peoplewere playing cricket with the juniors - it's a great tribute to him that so many people turned up."
Steve did 'absolutely everything' for the club, according to Dean.
"He worked both on the field and off the field - he did absolutely everything," he added.
"He looked after the ground and he was our club umpire - he became well-known not just in Penistone but across the county too, he was really well thought of."
Steve's family are asking friends and family to line Sheffield Road, the main road between Oxspring and Penistone, on May 6, at 10.30am to pay their respects.