CARE bosses have torn up a home-help provider's licence after a series of breaches - which culminated in the unlawful death of a client - were uncovered by inspectors.
Dodworth-based Stars Social Support provided personal care to people living in their own home and received an inadequate rating following an inspection by the Care Quality Commission (CQC).
Visits - carried out during August and September last year - were done by inspectors who found some residents continued to be at risk of 'avoidable harm'.
Having been told improvements were required, its overall rating was downgraded to 'inadequate' in April this year - plunging the service into the CQC's lowest-performing category.
The damning findings came after the death of Barnsley man Tony Wilkinson, whose support workers provided him with unsuitable solid meals despite him receiving care from Stars since 2014.
This included being taken for fish and chips at the seaside a week before his death, and then taken for a meal at a Manchester Airport pub for a burger which he choked on.
The 57-year-old - who required 24-hour care - had a genetic condition known as Fragile X syndrome, which causes learning challenges and intellectual disability.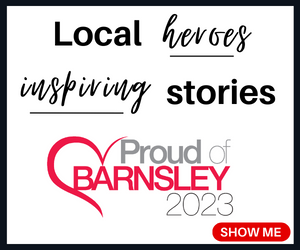 CQC bosses have now taken action against Stars and the Chronicle can reveal the business is no longer caring for clients.
A spokesperson said: "CQC visited Stars Social Support to follow up on a warning notice which we had previously issued.
"Following the visit, we told the provider we would be taking action to cancel the registration of the manager and provider.
"Stars Social Support informed CQC that the service is now closed, and since June 25 all care arrangements have been transferred to other services in order for people to receive the appropriate care and treatment they need.
"Our priority will always be to ensure consistently safe, effective and responsive care for people using health and social care services."
On the day Tony died, he began choking and collapsed inside an airport pub's toilets.
Paramedics took him to Wythenshawe Hospital's A and E where he was taken to theatre to remove pieces of burger from his lung, but died as a result of a cardiac arrest.
Coun Jenny Platts, Barnsley Council's cabinet spokesperson for adults and communities, added: "Stars Social Support confirmed to us that they had decided to cease trading.
"We had already been working with users of the service for several months.
"We have worked closely with partners to make sure there was a smooth transition between the closure of Stars and the transfer of services to new providers."
Simon Wilson, of Hudgell Solicitors, who represented Tony's sisters June McDonald and Linda Swallow following his death, described Stars' care as 'truly shocking'.
"It paints a picture of a complete lack of organisation and communication," he added.
"Evidence was provided by a support worker that all staff were confused as to what foods Mr Wilkinson could and couldn't eat.
"Evidence was also given that he had access to cupboards and the fridge and to the food of other residents at his shared accommodation.
"The lack of clarity and consistency over his care ultimately proved life-costing."
The Chronicle contacted Stars Social Support for a response but no-one was available.